AP Trending SummaryBrief at 10:45 p.m. EST | National News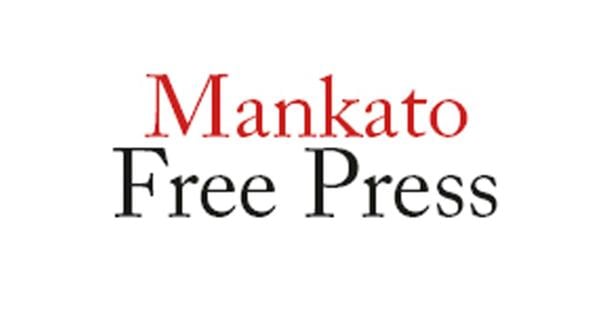 Mississippi executes man for rape, murder of teen girl
PARCHMAN, Miss. (AP) — A Mississippi man has been put to death by lethal injection for the rape and murder of a 16-year-old girl more than two decades ago. Officials say 58-year-old Thomas Edwin Loden Jr. was pronounced dead at 6:12 p.m. Wednesday. He is the second inmate executed in Mississippi in 10 years. Loden had been on death row since 2001, when he pleaded guilty to capital murder, rape and four counts of sexual battery against Leesa Marie Gray. She was stranded with a flat tire in June 2000 when Loden forced her into his van. Loden was one of five death row inmates suing Mississippi over its lethal injection protocol. A federal judge declined to block the execution, even though the lawsuit was still pending.
Stephen 'tWitch' Boss, 'Ellen' show's dancing DJ, dies at 40
Longtime "The Ellen DeGeneres Show" DJ Stephen "tWitch" Boss has died at the age of 40. Boss' wife, Allison Holker Boss, confirmed his passing in a statement published Wednesday on People.com. The Los Angeles coroner said Boss' cause of death was suicide. tWitch started his tenure at the Ellen Show in 2014 and later was promoted to co-executive producer in 2020. He began his career in the entertainment business in 2008, placing as a runner-up on "So You  Think You Can Dance." He is survived by his wife and three children.
Rapper Gunna pleads guilty in racketeering case in Atlanta
ATLANTA (AP) — Rapper Gunna has pleaded guilty in Atlanta to a racketeering conspiracy charge. He was arrested earlier this year along with fellow rapper Young Thug and more than two dozen other people. Fulton County prosecutors in May obtained the sprawling 88-page indictment that said members of the Young Slime Life criminal street gang committed violent crimes to collect money for the gang, promote its reputation and grow its power and territory. Gunna, whose given name is Sergio Kitchens, said in a statement released by his attorneys Wednesday that he entered an Alford plea, which allows a person to maintain his innocence while acknowledging that it is in his best interest to plead guilty.
Transgender inmate on Missouri's death row asks for mercy
COLUMBIA, Mo. (AP) — The first openly transgender woman set to be executed in the U.S. is asking Missouri's governor for mercy. Lawyers for 49-year-old Amber McLaughlin on Monday asked Republican Gov. Mike Parson to spare her. Her lawyers are citing childhood abuse and mental health issues that the jury never heard about. McLaughlin was convicted of raping and killing an ex-girlfriend 19 years ago. Her execution is scheduled for Jan. 3. The Washington-based Death Penalty Information Center says there is no known case of an openly transgender inmate being executed previously.
Jesuits admit artist excommunicated before new abuse claims
ROME (AP) — The head of Pope Francis' Jesuit religious order has admitted that a famous Jesuit priest had been convicted of one of the most serious crimes in the Catholic Church some two years before the Vatican decided to shelve another case against him for allegedly abusing other adult women under his spiritual care. The Jesuits' general superior made the admission during a briefing with journalists Wednesday dominated by the scandal over the Rev. Marko Ivan Rupnik. Unknown to most Catholics, Rupnik is one of the church's most sought-after artists. His biblical mosaics decorate the basilica in Lourdes, France, the Vatican's Redemptoris Mater chapel, the John Paul II institute in Washington and will grace the new basilica in Aparecida, Brazil.
Mexican president asks Bad Bunny to play free concert
MEXICO CITY (AP) — Mexico's president has asked Puerto Rican reggaeton singer Bad Bunny to play a free concert in Mexico City, to make up for a fake ticket scandal that left thousands frustrated at a sold-out weekend appearance. President Andrés Manuel López Obrador said Wednesday he couldn't offer the singer any money. But he said the government would pay for the lights, stage and sound system, and even install a zip line atthe capital's huge main central plaza. López Obrador suggested Bad Bunny would play the free date because is "sensitive" and feels "solidarity" with those who couldn't get in.
North Dakota governor bans TikTok in executive agencies
BISMARCK, N.D. (AP) — North Dakota Gov. Doug Burgum has banned the popular social media app TikTok from devices owned by the state government's executive branch, joining several other Republican governors who have done so citing the platform's Chinese ownership and growing national security worries. Burgum announced the executive order late Tuesday. In addition to prohibiting downloads of TikTok on government-issued equipment or while connected to the state's network, it bars visiting the TikTok website. North Dakota is the latest state to allege cybersecurity risks presented by the platform, which is owned by Chinese company ByteDance. The Republican governors of South Dakota, Maryland, South Carolina and Nebraska have also taken such steps.
Florida manatees facing starvation fed through program
ST. PETERSBURG, Fla. (AP) — Along Florida's East Coast, threatened manatees that are facing starvation are fed through an unprecedented program started last year. Wildlife officials said Wednesday that the marine mammals are now congregating at a warm-water power plant near Cape Canaveral. In 2021, there were a record 1,101 manatee deaths, mostly due to starvation because manmade pollution from farms, urban sites and other sources has decimated the seagrass on which the animals depend. So far this year, 765 manatee deaths have been confirmed through Dec. 9.
France, England World Cup quarterfinal viewed by 13.5M in US
NEW YORK (AP) — World Cup quarterfinal audiences in the United States ranged from 13.5 million to 7.4 million. France's 2-1 win over England on Saturday, which started at 2 p.m. EST, was seen by 13.5 million, including 8.3 million on Fox, 3.1 million on Spanish-language Telemundo, 560,000 on Fox digital platforms and 1.5 million on the Telemundo and Peacock streaming services. Argentina's penalty-kicks victory over the Netherlands on Friday was viewed by 11.1 million; Morocco's 1-0 upset of Portugal on Saturday was viewed by 8.8 million; and Croatia's penalty-kicks win over Brazil on Friday was seen by 7.4 million.
Wife: Journalist Wahl died of aortic aneurysm at World Cup
NEW YORK (AP) — Grant Wahl died of a ruptured blood vessel when he was stricken while covering a World Cup match last weekend, according to an autopsy of the well-known American soccer writer. Wahl's wife, Dr. Céline Gounder, says an autopsy was conducted by the New York City Medical Examiner's Office. She writes "Grant died from the rupture of a slowly growing, undetected ascending aortic aneurysm with hemopericardium," a reference to the wall that surrounds the heart. She says "no amount of CPR or shocks would have saved him."
Copyright 2022 The Associated Press. All rights reserved. This material may not be published, broadcast, rewritten or redistributed.