AP Trending SummaryBrief at 8:52 p.m. EST | National News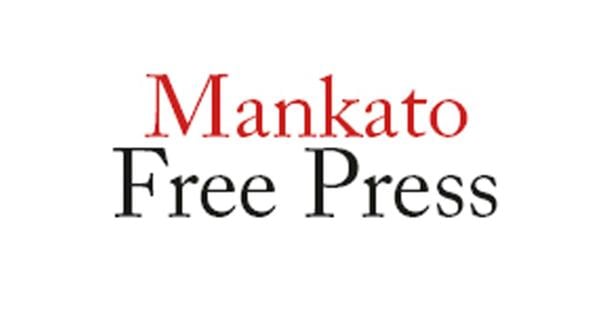 Maine gets 1st Mega Millions jackpot with $1.35B grand prize
Maine scored its first Mega Millions jackpot when a ticket purchased in the state matched the winning numbers for the lottery's estimated $1.35 billion grand prize. The Maine State Lottery says the winning ticket was sold at Hometown Gas & Grill in Lebanon, Maine. The lucky combination of numbers drawn late Friday night were: 30, 43, 45, 46, 61 and gold Mega Ball 14. The winner, whose name is not yet known, overcame steep odds of 1 in 302.6 million, which led to three months of drawings without a claim on the jackpot. The Hometown Gas & Grill owner says there's quite a buzz at the small-town gas station and he hopes someone in town is the winner.
Egypt says ancient royal tomb unearthed in Luxor
CAIRO (AP) — Egyptian authorities say archaeologists have unearthed an ancient tomb in the southern Egyptian city of Luxor, known for its treasures dating back to the pharaohs. Mostafa Waziri, the secretary-general of the Supreme Council of Antiquities, said Saturday an Egyptian-British mission found the royal tomb in an ancient site on the west bank of the Nile River in Luxor, 650 kilometers (400 miles) south of the capital of Cairo. He said initial examinations show that the tomb apparently belongs to the 18th Dynasty of Pharaonic Egypt, which spanned from 1550 B.C. to 1292 B.C.
Andrew Tate case: Romania tows luxury cars, other assets
BUCHAREST, Romania (AP) — Romanian authorities have descended on a compound near Bucharest to tow away a fleet of luxury cars and other assets worth an estimated total of $3.9 million in the case investigating Andrew Tate. The divisive social media personality is detained in Romania on charges of human trafficking. Romania's National Agency for the Administration of Unavailable Assets said in a statement Saturday that it removed a total of 15 luxury cars, 14 designer watches and cash in several currencies. The agency said the total value of the goods is estimated at 3.6 million euros ($3.9 million).
Claim of mammoth bones brings treasure hunters to NYC river
NEW YORK (AP) — Several groups have flocked to the waterway off Manhattan in search of treasure. That's after hearing a guest on podcast host Joe Rogan's show make a claim that a boxcar's worth of prehistoric bones brought to New York City from Alaska was thrown into the East River in the 1940s. Despite the lack of evidence to back up the claim, in recent weeks treasure seekers have used boats, diving apparatuses and technology like remote-operated cameras to search. They're hoping the murky waters are hiding some treasures like woolly mammoth tusks.
In Alabama, tornadoes rattle historic civil rights community
During a deadly storm system that spawned tornadoes across parts of the U.S. South, Zakiya Sankara-Jabar's cellphone buzzed relentlessly. Text messages and calls from loved ones in Alabama, many of them hysterical, provided her with devastating updates. In Selma, family members' homes were damaged but were structurally sound. But just one town over, other relatives lost everything. Her family has called the area home for generations, and they have deep connections to Selma, a city etched in the history of the civil rights movement. Now, Selma is a majority-Black working class city recovering from a natural disaster, in a region that has suffered for decades from economic depression and lacking public resources.
Storm-battered California gets more wind, rain and snow
LOS ANGELES (AP) — Storm-battered California is getting more wind, rain and snow, raising flooding concerns, causing power outages and making travel dangerous. Bands of rain with gusty winds started Saturday in the north and spread south, with more storms expected to follow into early next week. Flood warnings have been issued for parts of counties north and south of San Francisco Bay. The tiny Santa Cruz County community of Felton Grove along the San Lorenzo River has been ordered evacuated. In Sacramento County, an evacuation order has been issued for residents of a semi-rural area along the Cosumnes River. A backcountry avalanche warning has been posted for the central Sierra Nevada, including the greater Lake Tahoe area.
School searched 1st-grader's backpack before teacher shot
RICHMOND, Va. (AP) — A school superintendent says administrators at the Virginia school where a first-grader shot his teacher last week learned the child may have had a weapon in his possession before the shooting but did not find the 9mm handgun he brought despite searching his backpack. School system Superintendent George Parker told parents Thursday night in an online meeting that a school official was notified about the weapon before the 6-year-old shot the teacher at Richneck Elementary in Newport News. A spokesperson for the school system said the student's backpack was searched right after the tip was received. Police said Friday they were not told about the tip before the shooting occurred.
NFL regular-season ratings down 3% over last season
NFL regular-season ratings saw a 3% decrease from last season, which was not unexpected with "Thursday Night Football" moving from Fox and NFL Network to exclusively airing on Amazon Prime Video. The 272 regular-season games averaged 16.7 million viewers across television and digital platforms, The league also said that 185 million fans watched games at some point during the 18 weeks. Despite the dip, it is the third-highest average since 2016. Last season averaged 17.1 million.
Police investigate after Dallas Zoo missing leopard is found
DALLAS (AP) — Dallas Zoo officials say they've found a missing clouded leopard after a daylong search. Evidence was found that the fence of the small cat's habitat had been "intentionally" cut, police said. The zoo tweeted Friday that the cat named Nova, who weighs about 20-25 pounds, did not appear injured and was found near her original habitat. The search had closed Texas' largest zoo to visitors while staff and police combed the 100-acre grounds. Police and zoo officials said they have reviewed surveillance footage but would not say what it showed or whether there were potential suspects.
University: Student stabbed on bus because she is Asian
BLOOMINGTON, Indiana (AP) — A 56-year-old woman has been charged after an 18-year-old Indiana University student repeatedly was stabbed in the head on a public bus in an attack the school says was because the victim is Asian. Bloomington police say the victim told investigators she was standing and waiting for the exit doors to open Wednesday afternoon when another passenger began striking her in the head. Bus surveillance footage showed no interaction between the two women prior to the attack. Police later arrested Billie R. Davis, who is charged with attempted murder and aggravated battery.
Copyright 2023 The Associated Press. All rights reserved. This material may not be published, broadcast, rewritten or redistributed.