How Art Paris has become an unmissable event in the contemporary arts diary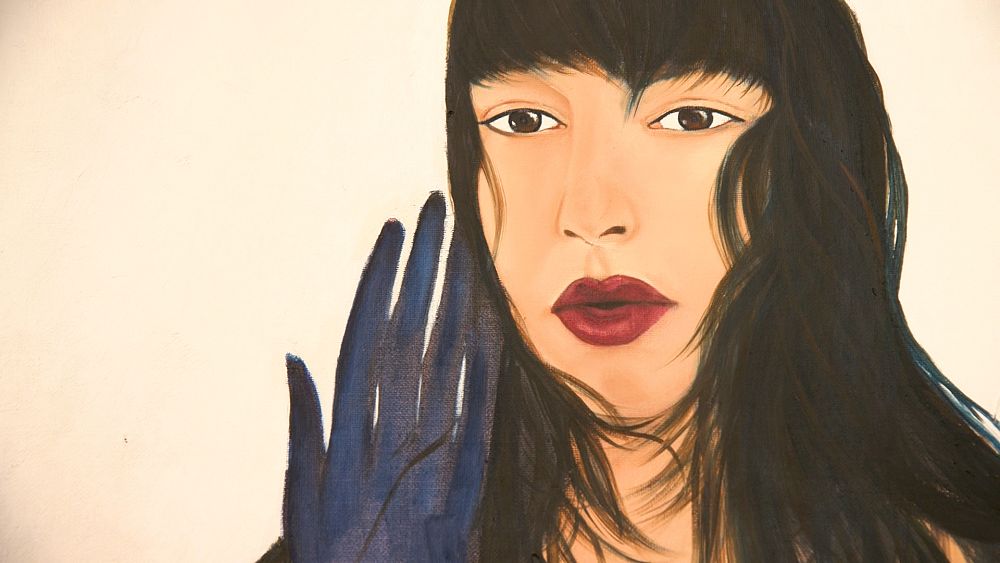 Art Paris is celebrating its 25th anniversary this year and has definitely established itself on the map of unmissable events for contemporary creation and the art market.
More than 130 French, European and international galleries are gathering under the dome of the ephemeral Grand Palais, at the foot of the Eiffel Tower.
For the event director Guillaume Piens – its success is a sign of a turning tide.
"We are living through a historic turning point where renowned foreign galleries are now coming to Paris," he says. "Before it was London, now it's Paris: Paris is the Place to be.
"And it's true this is a driving force behind our success. And then, I think the importance of Art Paris is that it's a fair open to all audiences, and it also highlights the French scene because 60% of the exhibitors are French. There are also many foreign galleries, 40%, and some come from very far away."
The French Minister of Culture came to inaugurate the event. She visited the Saleh Barakat gallery, visiting from Beirut.
Its exhibition "Exile: dispossession and resistance" curated by Amanda Abi Khalil – explores the work of artists living in exile.
"Where do we place ourselves to talk about exile?" asks Khalil. "What is our identity, what is our colour, what is our gender, what is our positioning? And it is this critical look that I liked to bring with French artists, artists who live in France, but also a lot of artists who have just left Burma, Cuba, Brazil and Palestine."
Galleries from 25 countries and artists from all over the world are present at this edition, which is larger than in previous years. Marc Donnadieu was invited as a second curator, and he looked at the links between art and commitment in the French art scene.
"I felt it was important for the Art Paris audience to see how artists could respond to the realities of today's world, the world around us, and the need to commit to it," he says.
Among the newcomers, the first Turkish gallery present at Art Paris: The Pill. Founder Suela Cennet is digging the furrow of unabashedly committed art – with two of her artists selected as guest curators.
"The gallery has a programme that revolves around questions of displacement, dispossession, feminist identity, the question of the body, its imprisonment or empowerment, questions of violence, its representation, etc.: the archive, history, the imprint," she says. "It's also a gallery that carries a generation, that carries a group of artists who are friends, who talk to each other, who know each other."
Art Paris is open to the public until Sunday 2 April at the ephemeral Grand Palais in Paris.