#MumbaiRains trending on Twitter, netizens share their experience in short videos and witty memes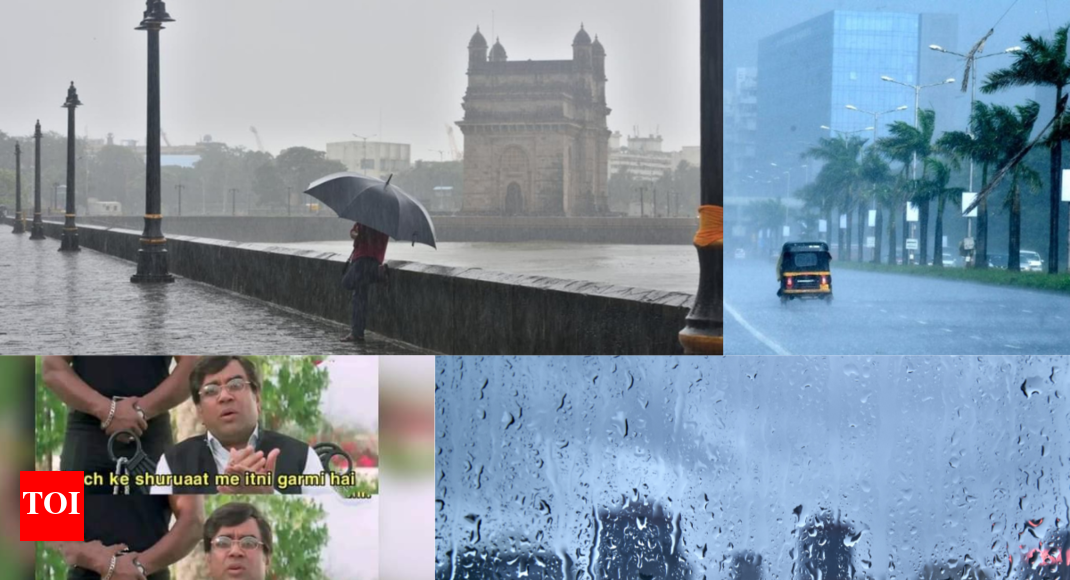 As people started tweeting images and videos of themselves taking advantage of the lovely weather in the 'Busiest City of India', the hashtag #Mumbairains and #MumbaiWeather began to trend on Twitter. While they uploaded images of the pleasant cloudy weather, Mumbai residents could be seen taking advantage of the unexpected shower.
Lovely morning as #MumbaiRains ❣️ https://t.co/hEveV3E3uy

— P!YU$H S (@SpeaksKshatriya) 1678067804000
For the next three to five days, the rain will fall over much of India. Except for the southern part, much of the country appears to be covered in clouds in satellite images. According to the India Meteorological Department (IMD), rain is beginning to fall in a number of states, including Mumbai and Delhi-NCR.
It's Just Started Raining Outside My Home .. I Think This Holi We Will Get Live Rain Dance ❤️#MumbaiRains… https://t.co/8XKZ96M48y

— Deepak Jain (@Dipsdj007) 1678128075000
OMG just Captured!LIGHTNING STRIKED ON VIKHROLI'S WE WORK BUILDING ⚡pehli baarcover this news @IndiaWeatherMan… https://t.co/F0NRlCkkdt

— Secret Talent box (@SecretTalentbo1) 1665750352000
A user shared a beautiful video of raindrops slowly hanging down from the leaves of a small tree. Many users were reminded of the song 'Iktara' from the movie, 'Wake Up Sid' as it represents the Mumbai rains in a sweet melody. "Smells really nice #MumbaiRains" shared another user. "The earthy odor of soil, The gusty winds and rustling trees, A relief from the scorching heat, It's raining here!" expressed another user.
The earthy odour of soil,The gusty winds and rustling trees,A relief from scorching heat,It's raining here! ☔… https://t.co/jhXbmfWum3

— Namrata Bathija (FLOP ERA) (@bluefire6nspace) 1678979337000