Netflix Trending Movies And Shows On October 23, 2022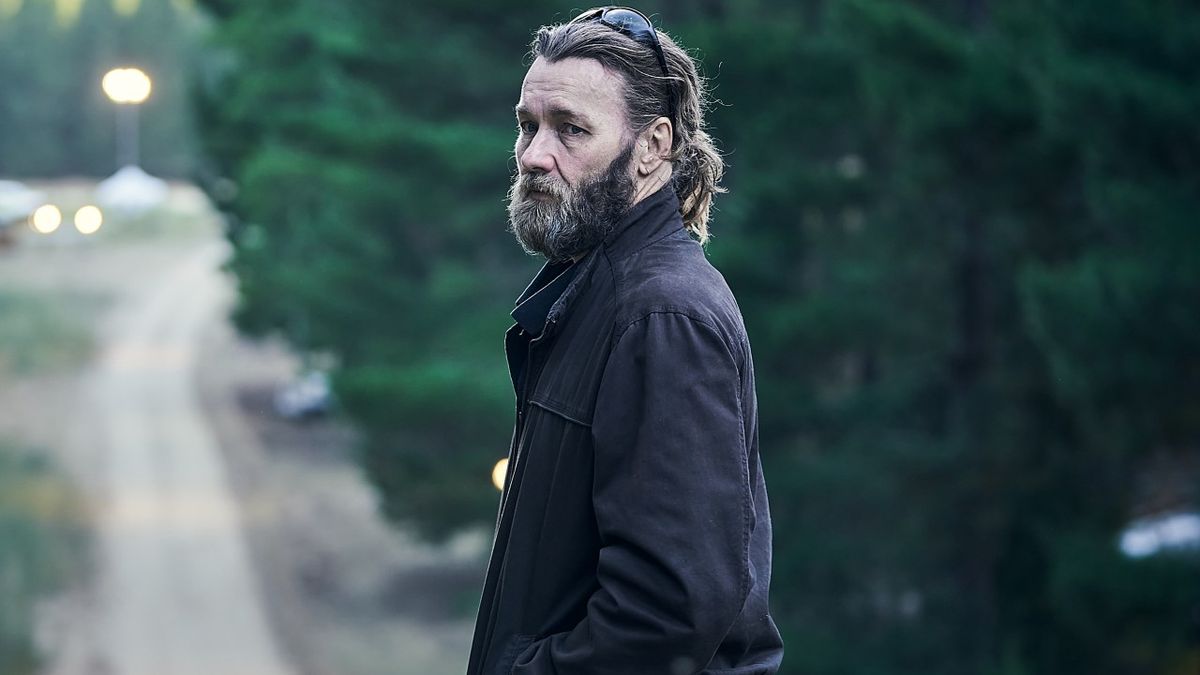 Some major new releases made their way to the Netflix Top 10 lists this weekend, including The School for Good and Evil and From Scratch. The former – which stars Charlize Theron, Kerry Washington and more – was still in first place amongst movies on Saturday. All the while, other titles shifted within the rankings in some interesting ways. Of course, this is a new day and, unsurprisingly, there have been even more changes. You're probably wondering what they mean for the aforementioned productions and more so, at the risk of wasting any more of your time, let's talk things out.
Top 10 Movies On Netflix In The U.S. – October 23, 2022
The School for Good and Evil managed to hold onto first place on the list of trending films. Charlize Theron's fantasy film has received mixed reviews thus far, though star power and a built-in fanbase devoted to the original book could be helping it gain buzz. The Stranger, meanwhile, was able to take second place from former No. 1 movie The Curse of Bridge Hollow, which is now in third among movies on Netflix. It's also worth noting that Luckiest Girl Alive and Sing 2 remained consistent, while Gerard Butler's Last Seen Alive saw a very nice boost. Check out the full list down below: 
1. The School for Good and Evil
2. The Stranger
3. The Curse of Bridge Hollow
4. Luckiest Girl Alive
5. Sing 2
6. Last Seen Alive
7. Despicable Me 2
8. Dracula Untold
9. Megamind
10. Blackout
Something told me that there could be a change with either Last Seen Alive or Blackout, as action flicks can fluctuate on this list. It never ceases to fascinate me just how some of these unexpected thrillers manage to wind up in the standings. But a few other small changes aside, things have stayed mostly the same since yesterday. Though I'll still be paying close attention to how long Charlize Theron's latest can keep the top spot.
Top 10 TV Shows On Netflix In The U.S. – October 23, 2022
Horror miniseries The Watcher is still the reigning champion at No. 1 among shows on Netflix, and I'm definitely becoming more curious as to what title could possibly bring it down. Though From Scratch fell short of that accomplishment, the romantic limited series was able to move up to second place and push the thought-provoking Love is Blind Season 3 to the third slot. Elsewhere, Dahmer stayed put, 28 Days Haunted leaped up the ranks and a new true crime series entered the fold. The list can be viewed in its entirety here: 
1. The Watcher
2. From Scratch
3. Love is Blind
4. Dahmer — Monster: The Jeffrey Dahmer Story
5. 28 Days Haunted
6. Unsolved Mysteries
7. The Sinner
8. Gabriel Iglesias: Stadium Fluffy
9. Vatican Girl: The Disappearance of Emanuela Orlandi
10. The Great British Baking Show
The TV list is definitely furthering the notion that spooky season has invaded the streamer. 28 Days Haunted, The Watcher and Unsolved Mysteries are all prime programs that can leave someone with chills. Aside from those, one may also want to keep an eye on Vatican Girl: The Disappearance of Emanuela Orlandi, as true crime productions tend to do quite well on the streamer. 
The week ahead is going to feature some major releases on both the TV and movies sides. The former will welcome Guillermo del Toro's Cabinet of Curiosities as well as the sixth season of raunchy animated comedy Big Mouth. And when it comes to movies, Jessica Chastain and Eddie Redmayne's The Good Nurse and the stop-motion flick Wendell & Wild (starring Keegan-Michael Key and Jordan Peele and directed by Henry Selick) will drop. These titles are sure to shake up the standings and, to check them out when they land, grab yourself a Netflix subscription.
View the Netflix Top 10 lists for Saturday, October 22, 2022.
View the Netflix Top 10 lists for Monday, October 24, 2022.