Ram's 1500 Rev, Super Bowl car ads, and more trending news this week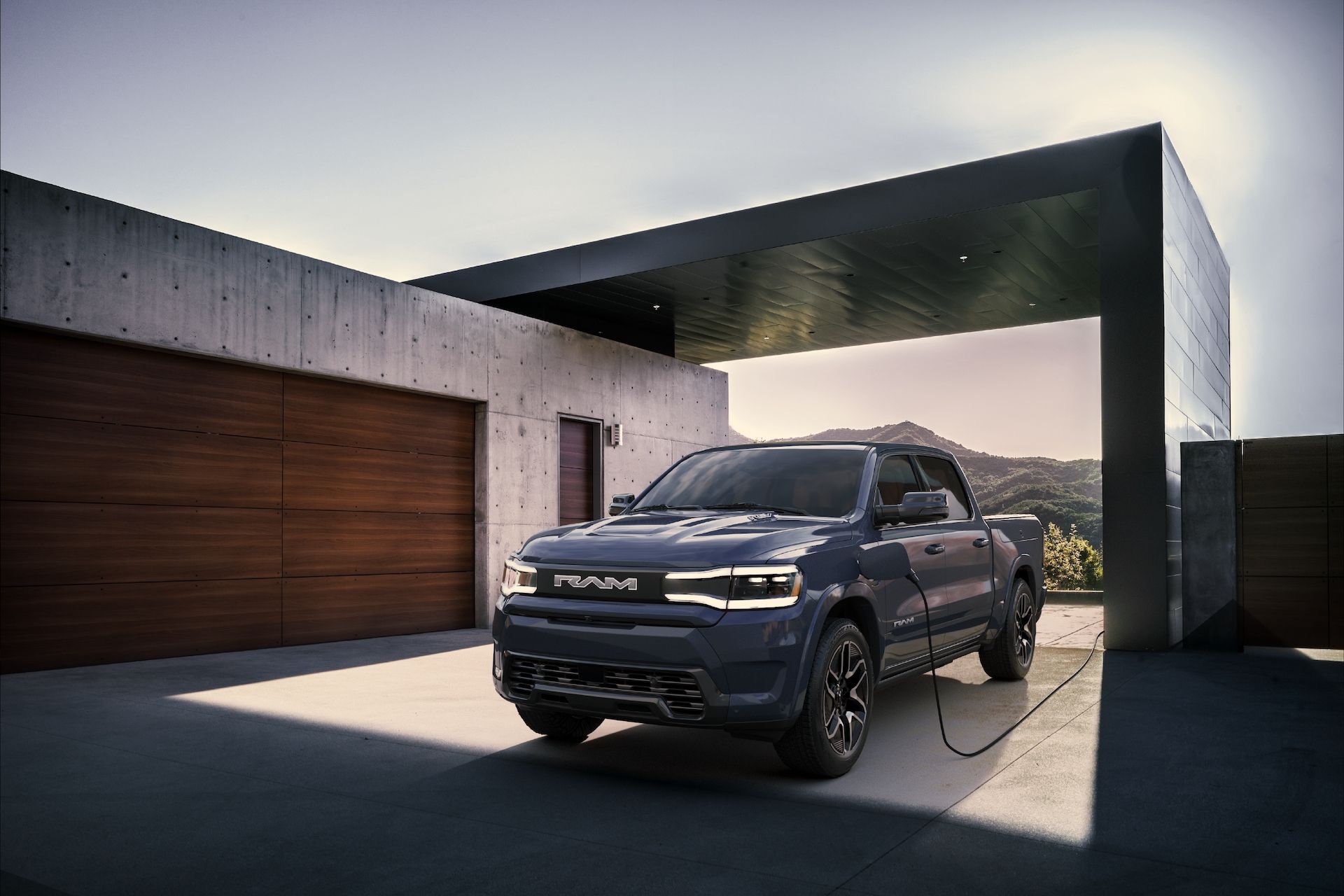 Including a list of six of the cheapest vehicles available in Canada this year
Article content
Welcome to our roundup of the biggest breaking stories on Driving.ca from this past week. Get caught up and ready to get on with the weekend, because it's hard keeping pace in a digital traffic jam.
Article content
Here's what you missed while you were away.
Ram releases visuals of 1500 Rev electric pickup, including familiar interior
Shortly after being officially named the Ram 1500 Rev at the Chicago Auto Show, Stellantis' all-electric pickup truck debuted in photos just before the game on Super Bowl Sunday. The Ram 1500 Rev is built on 800V architecture and will allegedly be able to add 100 miles (160 km) of range in around 10 minutes with 350-kW charge capabilities. Details on power output and battery capacity have not been shared.
Unsurprisingly (but still somewhat disappointingly), it's not nearly as dramatic in style as the concept that was recently revealed at CES, and appears to feature the exact same dash as the combustion Ram 1500 (with the exception of a new touchscreen facing the passenger). Designers also axed the folding midgate that allowed pass-through from the bed to the cabin. Too bad, but at least there's still one helluva frunk. 
Ram says the 1500 Rev will be available late 2024. 
Car ads from Super Bowl 57
Article content
If you didn't watch the Big Game this year and don't care to, but still want to know how automakers spent their single largest ad budget for the year, good news. We've got just the list! 
Jeep dropped God knows how many millions of dollars into creating the "Electric Boogie," which is 60 seconds of the most cringe-worthy ECG dancing animal footage you'll ever watch. Will Ferrell came out to shill for General Motors again, bouncing between the sets from TV shows like Bridgerton, Stranger Things, and Love is Blind while talking up GM's electric strategy. And Ram played on the concept of "premature electrification" while promoting the new electric Ram 1500 Rev. Click the link above to see what Chevrolet, Kia, Porsche, and others brought to the Big Game this year.  
Article content
Six of the most affordable vehicles you can buy in Canada right now
Times are tough. You can't even pinch pennies anymore because they took 'em away. Shucks. What you can do is shop wisely, which in some cases means starting right at the bottom. Driving's Jil McIntosh took a look across six segments to find the cheapest vehicles available this year, coming up with a master list of basic, yet affordable rides. 
On the pricier side of the segment spectrum, it's Ram's 1500 Classic ($44,245) providing the most wallet-friendly way into a pickup truck — that price gets you two doors, a six-foot-four bed, and the ability to tow up to 7,660 lbs. But they don't make them any cheaper than the 78-hp, four-door hatch Mitsubishi Mirage ($14,298), which is the cheapest car and vehicle overall in the country. (If you know of a cheaper new vehicle, please comment.)
Article content
Toyota's Grand Highlander, Mazda's CX-90, and more family vehicle news
There's always something new for those looking for family vehicles. It's a hot category, and automakers know it, which is why they're churning out midsize-and-bigger SUVs (almost) as fast as we can buy them. 
The Toyota Grand Highlander leads this month's roundup of trending family-vehicle headlines, revealed with a large 'adult-size' third row at the Chicago Auto Show. Mazda's CX-90 is also worth investigating — it's the brand's first plug-in hybrid to market in North America. And the Subaru Crosstrek is newsworthy again, having received some new powertrains and a new transmission that sadly means the old manual is gone. Get the inside scoop on all of those new models, plus peep some spy shots of the next-gen Hyundai Santa Fe, right here. 
Article content
The 10 best-selling SUVs in Canada last year
Toyota sold 10 per cent fewer RAV4s in 2022 than they did the year before, almost mirroring the overall SUV/crossover numbers that dipped 8 per cent from 2021. But that still didn't stop it from being the best-selling SUV in the country for the seventh year in a row. It's by far the most popular, with over 20,000 more units sold than the next best-selling SUV and its main competition, the Honda CR-V, which lost 37 per cent of its sales volume over the year. 
Most of the other nameplates on the list of the 10 best-selling SUVs in Canada last year were also down in sale in 2022, including the Hyundai Kona, Mazda CX-5, Ford Escape, and Jeep Grand Cherokee. But a couple models did manage to gain momentum in a year of sliding sales — tip of the hat to the Kia Seltos and Jeep Wrangler.
Article content
The Canadian International Auto Show is officially on
By the time you read this, the Canadian International Auto Show will be open to the public. The Metro Toronto Convention Centre will host the largest consumer auto show in the country for the first time since 2020, and is currently filled with over a thousand new and unique vehicles. 
Hyundai already revealed a pair of concepts, and the APMA's Project Arrow concept SUV is on display, so there are two super cool and exclusive reasons to attend right there. But one of the main draws this year is sure to be the EV Test Track that offers attendees the chance to ride inside EVs from a number of brands, right inside the building. 
Get up to speed on the event by reading this primer on CIAS 2023, which includes details on ticket prices and where to buy them, show dates, and a rundown on more of the highlights.