Sussex Drive art gallery showing photo exhibit of the 'hidden beauty' of convoy protesters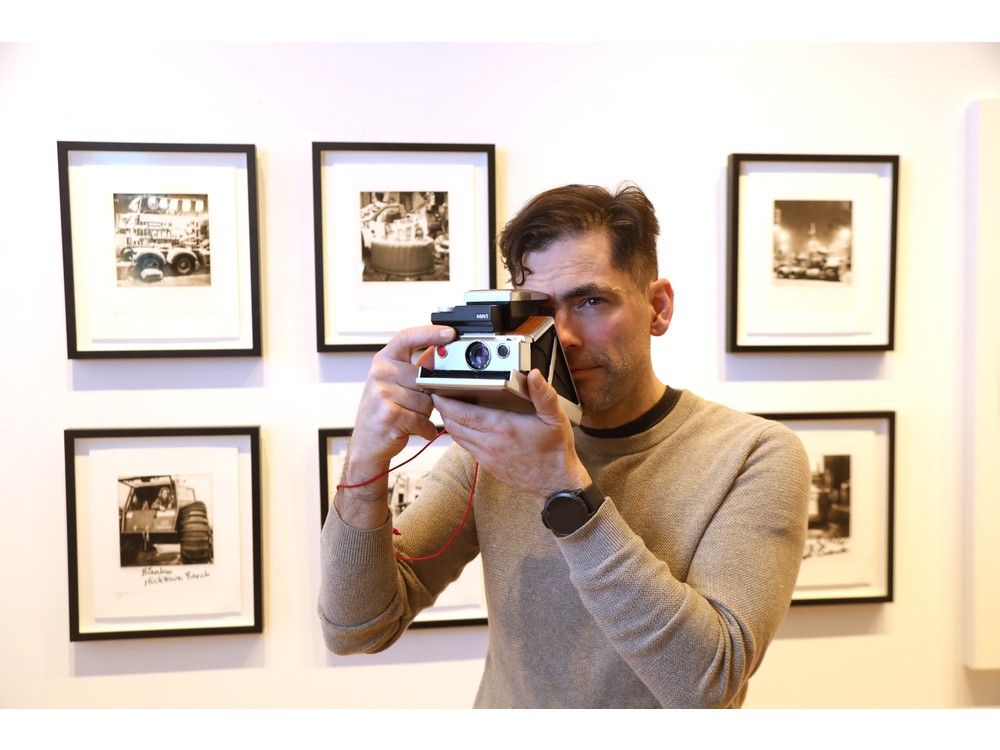 A press release from photographer Paul Ozzello and Art + Galerie calls the images "both striking and controversial,"
Reviews and recommendations are unbiased and products are independently selected. Postmedia may earn an affiliate commission from purchases made through links on this page.
Article content
A Montreal photographer who says he found "hidden beauty" when he visited last year's convoy protest in Ottawa is exhibiting his portraits of protesters at a Sussex Drive gallery, coinciding with the occupation's first anniversary.
Article content
A press release from photographer Paul Ozzello and Art + Galerie calls the images "both striking and controversial," while inviting viewers to see the exhibit and "engage in thoughtful and respectful dialogue about the issues it raises."
Article content
Jean-Pierre Bex, manager of Art + Galerie, and one of its artists, said in an interview that the exhibit of Ozzello's photos is not a political gesture.
"We are taking absolutely no political stance on this show whatsoever," Bex said. The show is entitled "Fringe."
Bex acknowledged that the occupation "was a polarizing event for sure." But he contended that Ozzello's photo have artistic merit. "At the end of the day, they're really nice pictures, really well presented," Bex said.
Article content
Bex said it was "more of a coincidence" that Ozzello's exhibit will fall on the anniversary of the occupation. He said he had planned on the exhibit happening sooner, but Ozzello needed more time to prepare his work.
Ozzello said he came to Ottawa soon after the trucks arrived and stayed for two weeks in a motel, drawn to document the event. He returned a few more times until the protesters were forced to leave.
"I search for hidden beauty… that often goes unnoticed, and when I came to Ottawa, I found a similar beauty in the spirit of those Canadian truckers," said Ozzello in response to emailed questions.
"I know talk of the truckers can be very triggering to some and I hope my less critical viewpoint of the protest isn't a complete turn-off," Ozzello said. "This is coming from someone double-jabbed who sewed several thousand masks for my doctor friends at the beginning of the pandemic.
Article content
"There was something romantic to seeing these primal men and women getting together to defy the government and stand up for what they believe, and I wanted to convey this more human side of the truckers," he continued. "They had this quixotic grunginess that I love to photograph.
"When one of them saw my old Polaroid camera, he asked me to take a photograph of him – then took out a Sharpie and signed the print," Ozzello said. "And that's how it all started."
He said he was apprehensive about meeting people who were violent extremists, but that wasn't his experience.
"I eventually started talking to many of the truckers and realized that these people really weren't much different from myself," Ozzello said.
"These were just ordinary Canadians that were tired of being confined, afraid of what long term side-effects of the vaccine might be, that just wanted to return to a normal life."
Article content
Other photographers and media documenting the convoy were not welcomed as warmly by protesters. Soon after the protest began, the Canadian Association of Journalists drew attention to troubling incidents.
"Journalists have received death threats littered with racist epithets. Others have been spat on and verbally and physically harassed. In another case, the windows of a CBC/Radio-Canada news cruiser were broken," said a Jan. 28, 2022 press release from the CAJ.
Veteran Ottawa photographer Paul Couvrette, who lives and works in Centretown, said he too visited the convoy protest several times out of curiosity and that he took "thousands" of photos.
"I had at least two or three people threaten me," Couvrette said. "I did have people tell me, 'Put the camera away, delete all the pictures.' I've been around enough that that didn't bother me."
He added that after his first few visits to the protests, he returned with a large Canadian flag on his backpack and was greeted as an ally. "Suddenly people went, 'He's one of us.' It was an us-and-them thing."
"I disagree with 99 per cent of what the convoy people wanted," Couvrette said. But he called Ozzello's sympathetic portrayal "valid."
Said Couvrette: "The photographer is going to focus on the human side and there is a human side."